Today's nutrition presentation included a salad snack made with beets, raisins, and mandarin oranges. There was also information on beets.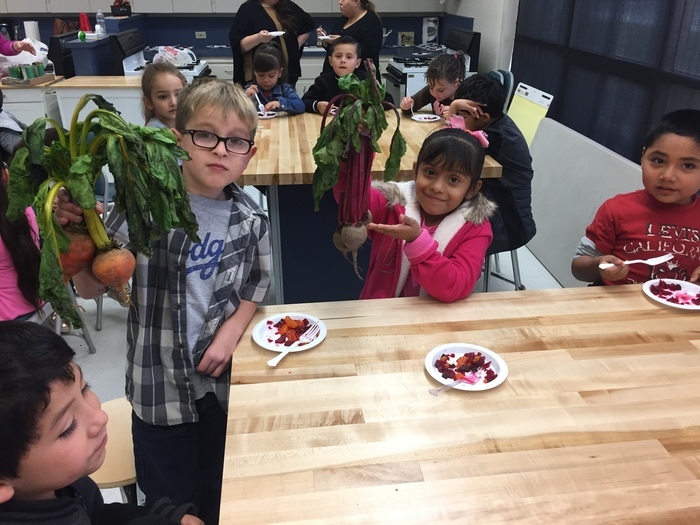 Mr. and Mrs. Claus welcomed families to the BW Tree Lighting and enjoyed a ride in the parade. BW students and band participated as well.

Susan and Sylvia from the Resource Center. Our families will benefit from the Teddy Bear Toss at last night's Condor's Hockey game.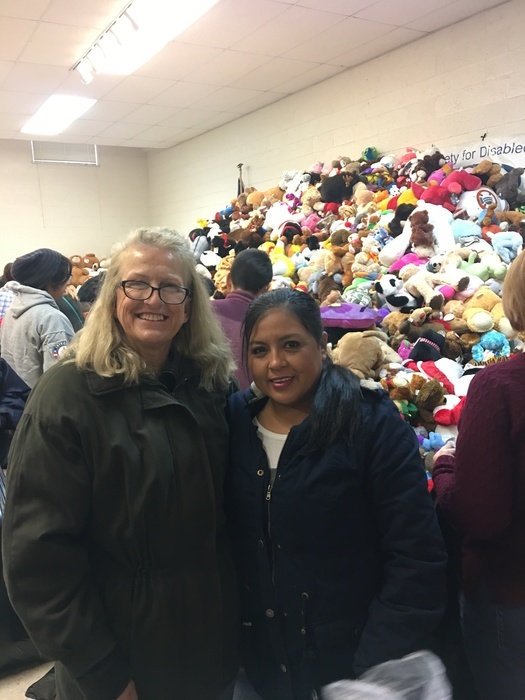 A Thanksgiving tradition at our school. Trimming the In-n-Out style palm trees in front of the school.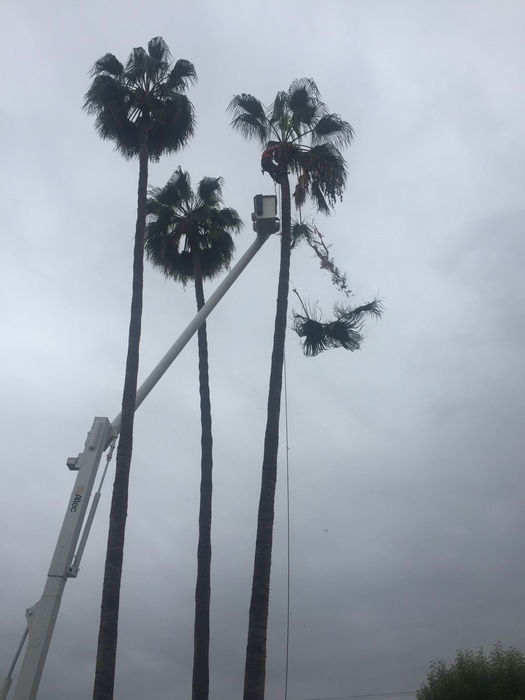 It is Turkey Bingo Night in Buttonwillow. Time to give away turkey meals and gift cards.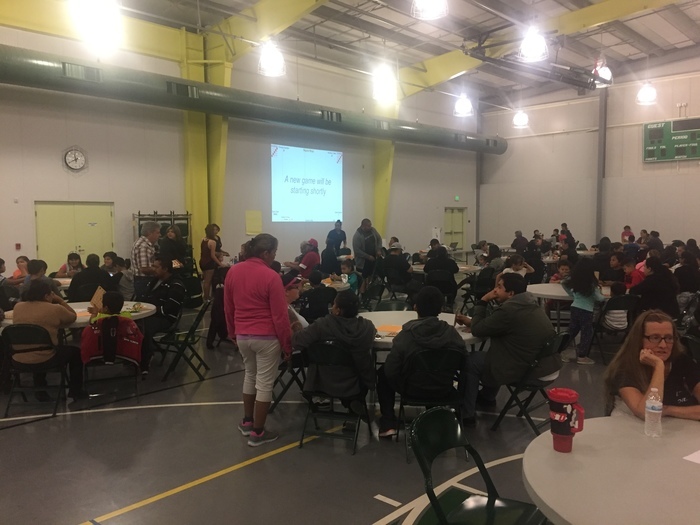 Smarter Lunchroom Grant in action. Students in the Nutrtion Lab learned how to make fresh salsa and about the ingredients in the salsa.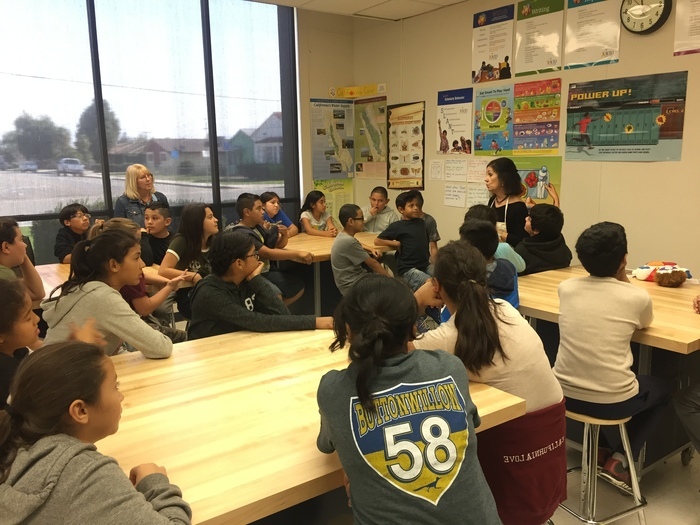 Turkey Bingo will be at 6 pm Tuesday, Nov. 15 at the Buttonwillow Rec Center. Turkeys, gift cards, and other great prizes can be won.

Great to go in the Science Lab today and watch students using the microscopes, using three column notes, and learning about plant and animal cells.

Wonderful to see our students wearing their One Town, One School, One Community Shirts and sharing fresh fruit at recess.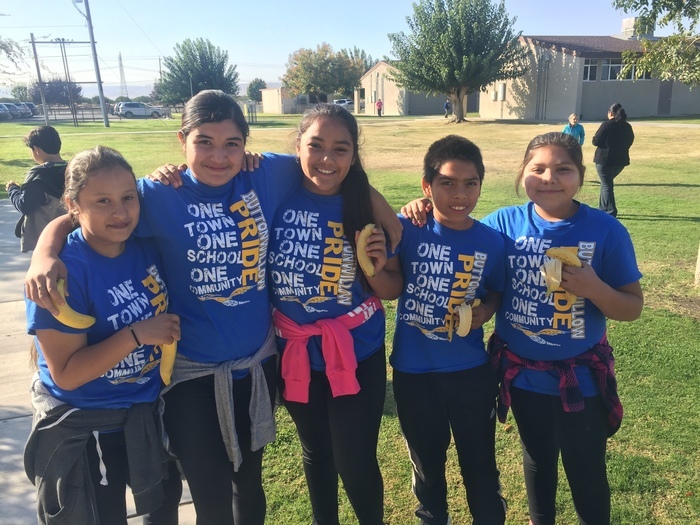 Great to send our Roadrunner 58 students for their academic achievement award. Sporting their 58 shirts at Rush for some fun and games.

Students and staff wearing BW Roadrunner Superhero shirts during class competitions. Shirts were earned as an academic award yesterday.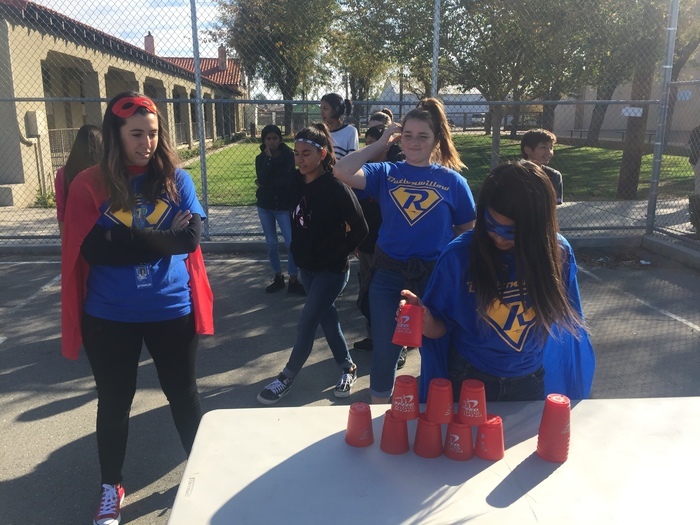 Preparing for CSUB's Literacy Night next Tuesday. 8th Graders are writing descriptions and painting pumpkins in the colors of universities.

College and career readiness in our AVID Program is promoted by a pennant from each school at which a staff members holds a degree.

Miss Sarah and Miss Lori, taught our students to make a healthy salad snack of cucumber, jicama, chili limon powder, and lime juice.

Our 2nd and 7th graders working together. The 7th graders helped the 2nd graders write descriptive sentences after observing worms in soil.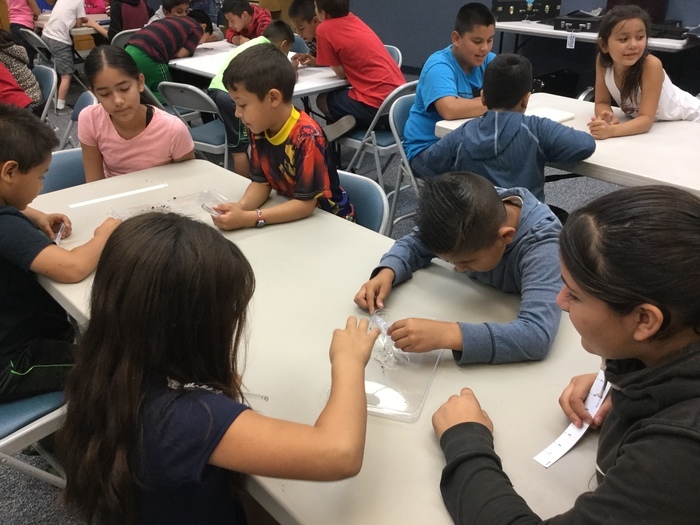 Love that all of our students receive up to two hours of structured PE per week, and part of the regular education teacher time is spent on intervention.

Great day for our 26 BW Student Council members. They went out to the Condor Ropes Challenge today.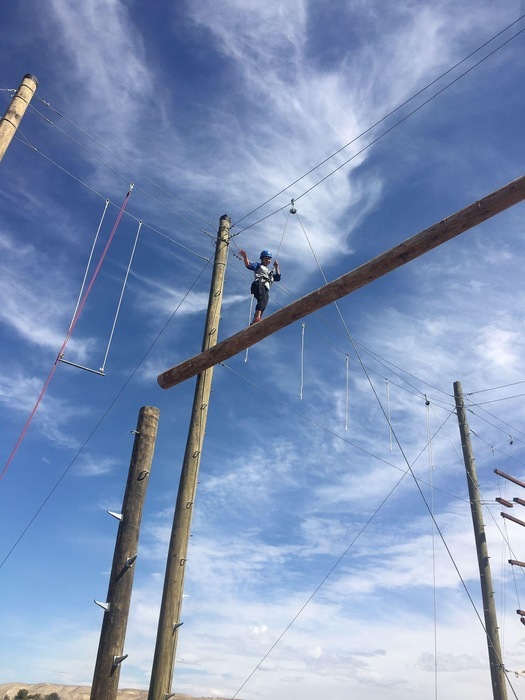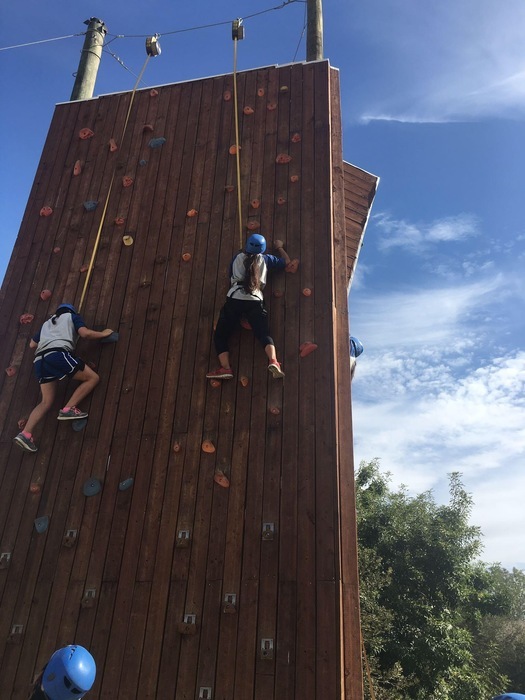 Our new tile project in the cafeteria. Integrating art and healthy eating habits. Part of our Smarter Lunchroom grant.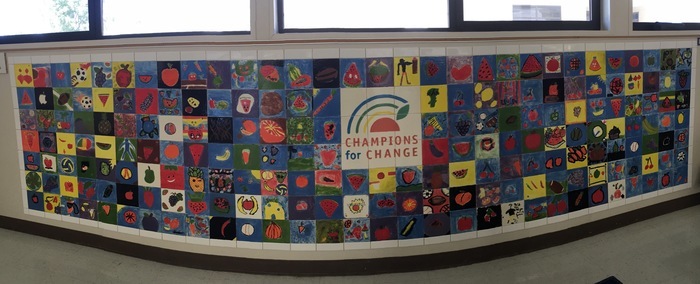 Students at BW learned about the history of peanuts, crop rotations, and roasted peanuts from the school garden.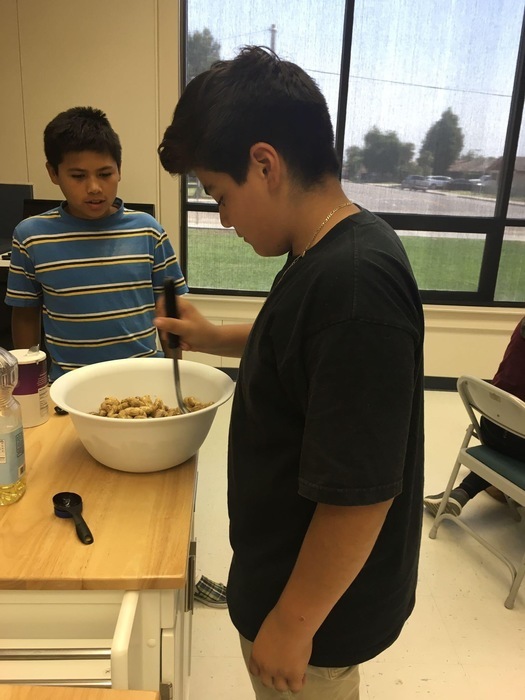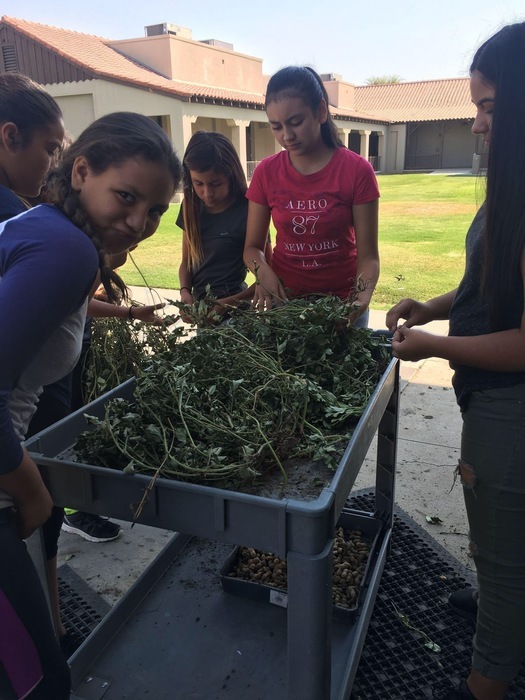 The BW Student Council was one of a few entries from the school in The BW Fall Farm Festival Parade. The SC won second for a group.